The SQWEEZEL, a universal tablet mounting system, is revolutionary for hands-free support for many activities. In the office, on the job, or even at home, we look at the top ten ways of how to use the SQWeezel.
1.      In the Kitchen
Tablets have a wealth of space to store recipes and with easy access to the internet it provides millions of recipes at your fingertips. Clip the SQWeezel on the kitchen counter keeping it away from the mess of the food or the heat of the stove, but within sight.
2.      While You Exercise
Don't trust the SQWeezel on an unsecure magazine rack that is part of your exercise bike or treadmill. Clip the SQWeezel to the machine and start burning calories. You can read, listen to music or answer email while doing your daily workout. Just make sure you don't clip it to a road bike; that could be dangerous!
3.      On the Job
Whether you are in an office, lab, or working with your hands in an industrial setting, the SQWeezel can help by providing you instruction or helping you record your data.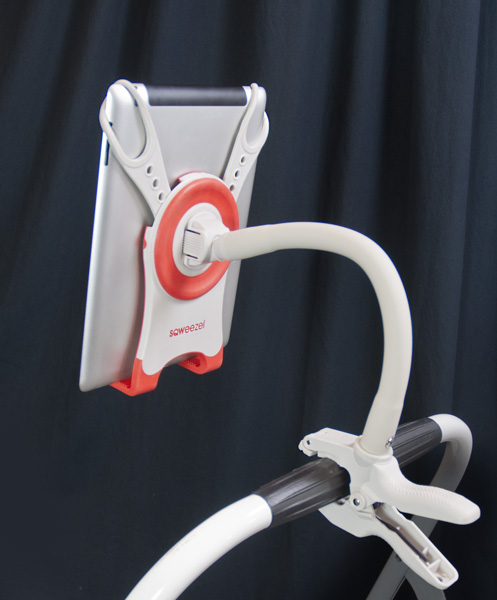 4.      At School
Educational technology is a leading trend in the 21st century in schools for children of all ages. Whether you are teaching a concept through visual learning, maintaining your class attendance list, or reading a story to the children, the SQWeezel is a great tool!
5.      In a Hospital
Both doctors and patients can benefit from the SQWeezel. Medical facilities have been incorporating tablet technology through the United States over the recent years. Patients who have extended hospital stays can clip the holder to a chair or hospital bed for entertainment.
6.      As a Store Check-Out Option
With credit card technology, restaurants and stores are beginning to adopt the tablet check-out style. Stores can outfit their check-out location with tables to clip the mount and save space and money on bulky outdated machines.
7.      In the Car
While we don't advise the driver to use a SQWeezel while driving, unless they want to take advantage of GPS directions on their tablet, parents can add SQWeezels to their cars for children entertainment and learning.
8.      By the Couch or in Bed
Get rid of the arm strain of holding a tablet to your side or above you to watch a film or read a book. Just clip the stand to your nightstand or a table near the couch and turn the screen horizontally.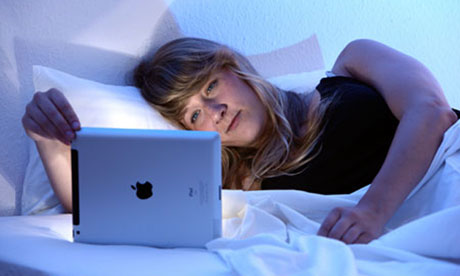 9.      Outside on a Nice Day
Want to enjoy the great outdoors while reading an eBook? Clip your tablet with your SQWeezel to the chair and soak up the sun!
10.  While on an Airplane
Depending on the length of your flight, entertainment may be a necessity while you travel. By attaching the SQWeezel to the tray table in front of you, you will free up space for food or additional materials you may need out during the flight.
Want to learn more about the SQWeezel?
Visit: https://www.smartdesks.com/accessories/tablet-security.html