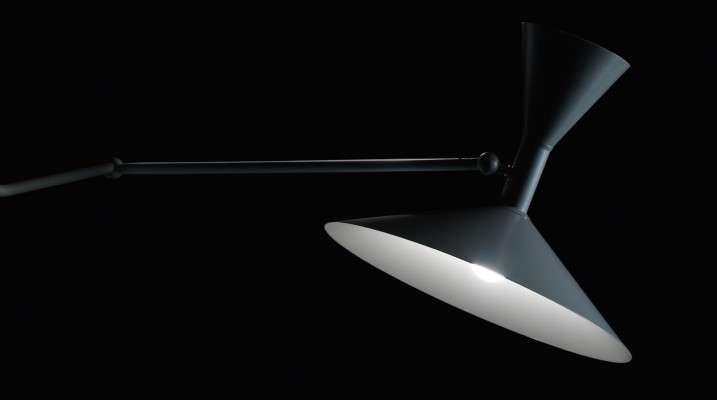 "Modern life demands, and is waiting for, a new kind of plan, both for the house and the city," famous Swiss architect and designer Le Corbusier said in 1923. His words are still relevant today not only for the home and the city, but also for classroom design and office design.
Le Corbusier was among the pioneers who developed a relationship between interior design and architecture. Many of his furniture designs have become hallmarks of 20th century architecture history. Although he worked before the ubiquitous presence of computers and technology, his prescient view of furniture design and organization applies to the thinking behind cutting-edge classroom and office environments of the 21st century. Le Corbusier's seamless integration of lighting fixtures, shelves, cupboards, and cabinets into their surrounding environment parallels the best contemporary classroom designs, where those elements are accompanied by comprehensive wire management systems, podiums, computer tables, and collaboration furniture.
High quality classroom design, complete with computer desks, computer tables, and collaboration tables, falls into a category that Le Corbusier called "human limb objects" — physical things that extend human capabilities and productivity. In the world of furniture and classroom design, his words apply to tables and chairs as artwork of their space: "Certainly, works of art are tools — beautiful tools. And long live the good taste manifested by choice, subtlety, proportion, and harmony."
The careful balance Le Corbusier articulates is one of aesthetics and functionality. It forms the core of sound classroom design and ergonomic desks and chairs. The versatility and flexibility of convertible computer tables are the key components of an advanced technology center or modern learning space. Architectural efficiency was one of the Le Corbusier's most prominent ideologies, and it still plays a vital role in classroom and office space planning.
Here are a few tips and guiding questions to keep in mind when designing for efficiency in your own classroom.
1. Before beginning the planning phase, brainstorm all possible uses for the space. Does your classroom design need to include ample space for breakout activities and modular-shaped furniture, or are lines of computer tables for a more traditional approach most suited to your needs?
2. Computer tables and conference tables come in a plethora of shapes and sizes. Which accommodates your existing technology infrastructure best, and/or what is the technology infrastructure you would like to change or develop?
3. Consider the scale of your room(s). From K-12 environments to higher education to the corporate boardroom, the size of your furniture will define your space and the activities within it.
4. Similarly, what is the maximum number of people who will need to occupy the space? How can you choose furnishings in a way that makes the room feel as open as possible?
5. Chairs should encourage both comfort and good posture. This is most easily achieved through ergonomic design, which enable people to accomplish their work with greater ease and sharper focus.
6. What limits need to be placed on the available technology for your classroom design or office design? If participants will partake in both computer based and paper-and-pencil pursuits, your computer tables must offer sufficient ergonomic design to accommodate both.
7. Aesthetic and flexible wire management is an important part of designing any modern working and learning environment. Do you need moveable outlets, or would you prefer a more static arrangement? Careful consideration of technology needs will show you where and how flexible to need your computer cable organization options to be.
8. Finally, how long do you need this classroom design or office design to last? Will it be updated in the next ten years, or sooner? Think about building a space that incorporates the timeless element of high-quality furniture materials with the flexibility to update technology, such as computer monitors and smart boards, as each new model is released, and before your next major renovation.
If you'd like more ideas for designing your space, feel free to call us at 1-800-770-7042 without cost or obligation.