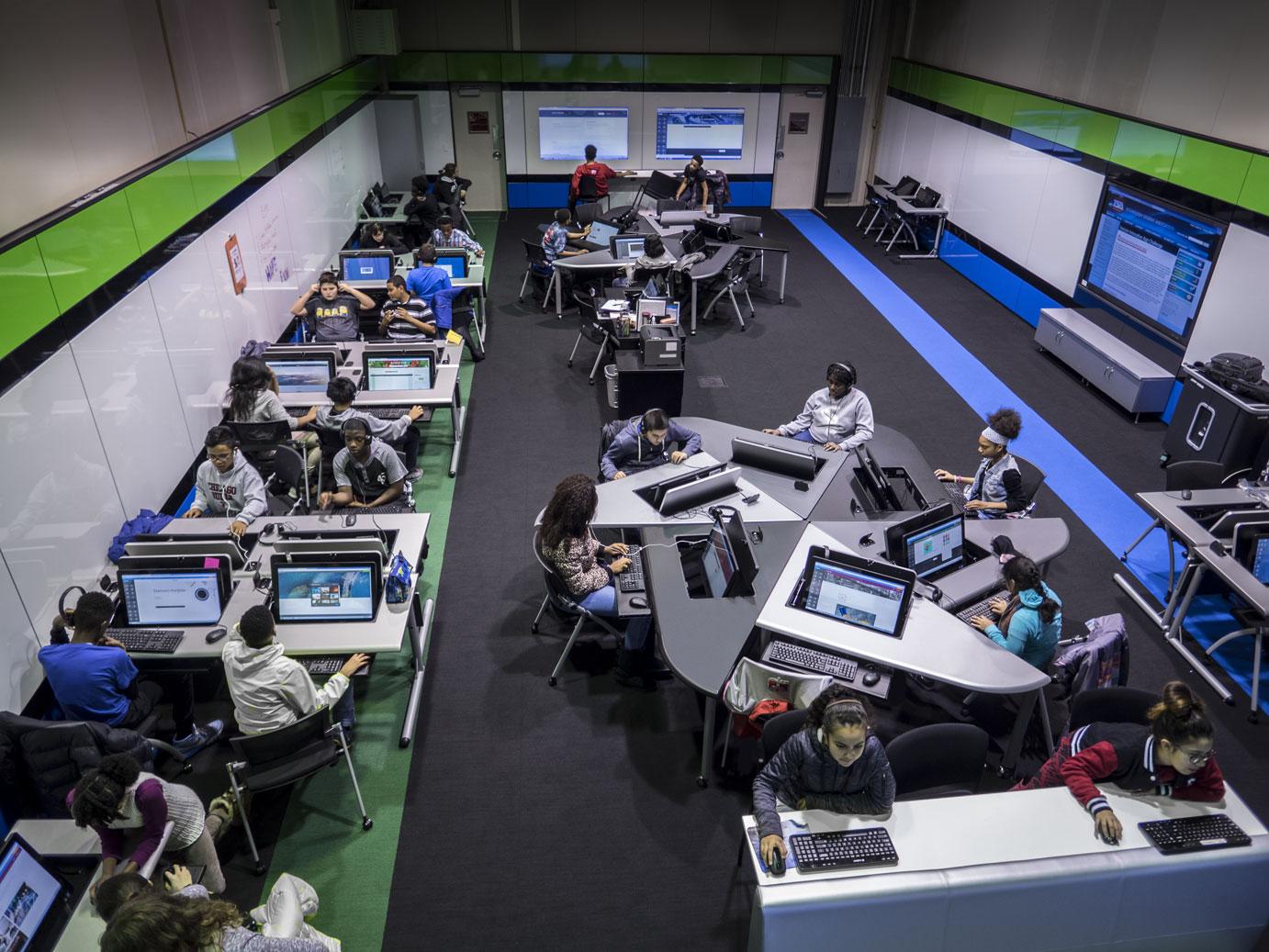 A number of different factors are aligning to drive interest in active learning. The need for improved teamwork among students, the explosion in mobile computer technology and the drive for improved learning outcomes are just a few of the reasons that educators are growing ever more interested in methods such as collaborative learning.
But to successfully implement active learning methodologies, the instructional space must adapt to allow for group interaction and collaborative work, and depending on what the space is traditionally used for, this can be a challenge. Here are a few guidelines to help in the creation of your active learning space:
Don't be afraid to upend the status quo. The group work and engagement that are characteristic of active learning can't take place in a traditional classroom with rows of desks. Arrange your desks in small groups. If it's time for independent study, allow your students to move to the outer edges of the room.
Be prepared to escape the room. Allow your students to take their discussion groups outside when possible.
Embrace mobile technology. There are a number of different ways that laptops, tablets and smartphones can be incorporated as tools into your curriculum.
A big part of adapting your space is having the right active learning furniture. Once the pieces are in place, your educators can start making some magic.
(Source: ISTE)