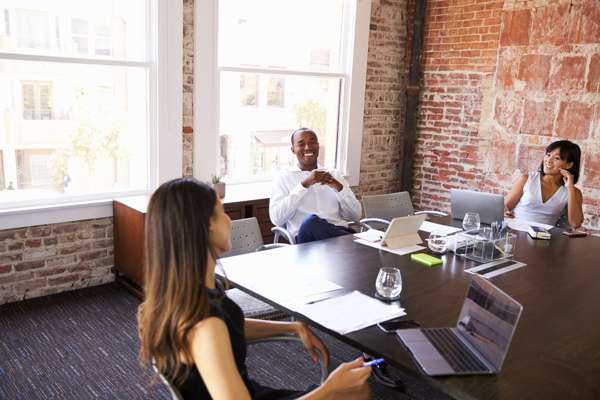 In an effort to attract millennials, many companies are looking to incorporate features to improve workplace engagement and decrease stress. It's an ongoing challenge for many employers, with studies showing less than one out of three millennials being engaged at work. Moreover, workplaces that are designed to be visually appealing can contribute to employee trust and performance.
The more famous examples of relaxation areas in the workplace tend to come from Silicon Valley, where tech companies are known to provide their employees with game rooms, indoor gardens and even in-house bowling alleys. But even if these sorts of perks are out of scope for your project – and they almost certainly are – there are a number of things that you can do when designing your new office workspace to generate a more pleasant working atmosphere.
Use natural materials such as wood and stone rather than concrete and laminates. This, plus the use of cool colors and attractive details, is shown to increase creativity.
Include indoor plants and/or views of greenery. Exposure to nature can help lower heart rate, blood pressure and cortisol, a stress hormone. Workplace greenery is also shown to improve perceptions of air quality, concentration, productivity and satisfaction.
You may not have the budget for a Silicon Valley-style lounge for your employees – after all, very few companies do – but you may very well be able to set aside an area for a relaxation space. Properly outfitted with relaxing furniture and good acoustics, this can give employees a place to control noise and distraction.
Put some thought into the visibility and the visuals. Appropriate lighting levels, access to pleasant views such as art and outdoor scenery, and feature installations such as fireplaces have been shown to have highly positive effects on an office environment.
There are additional steps that designers can take, such as selecting the right kind of technology furniture to empower employees to work most effectively.
Putting together a pleasant office environment conducive to creativity can take a good deal of effort, but should pay for itself in short order.
(Source: The Conversation)