Case Study: Lehigh Carbon Community College @ Schnecksville, PA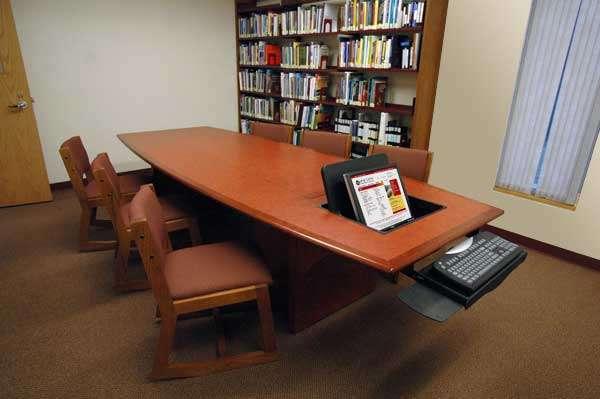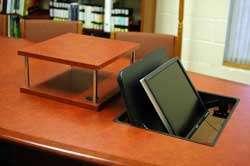 The library's resource study room features a Piatto™ conference table with cube bases, featuring a flipIT® mounted flat screen monitor and a CineStage™ digital projector lift. The contemporary boat shape has a small footprint to fit standard space allotments.
The CineStage™ is ready to mount a digital projector. When not in use, the motorized projector lift brings the top flush with the table. The arrangement is securely stored in the cube-shaped base.
The flipIT® 18 works with 19" flat screen monitors with case width up to 17.5" wide.
Lehigh Carbon's Piatto is finished in Hanging Gardens of Babylon HPL, edged in stained hardwood.