Education

The 21st century classroom needs a lot more than just a chalkboard and desks. Besides the widespread use of computers and BYOD expectations on the part of students, today's educators need to utilize active learning principles in their curriculum. Innovative furniture solutions from SMARTdesks®, an industry leader in educational furniture, can transform nearly any space into a powerful atmosphere for modern education.
Active Learning: Furniture for Education
The modern classroom needs to offer both exceptional flexibility and full integration with computer technology. Sometimes a conventional classroom layout is ideal; in other cases, small group interactions are critical; in still other instances, easy mobility within a space is needed. And what if a computer is needed sometimes, but not all the time? What if there are times that students need to be able to access a desktop computer, but in other instances the instructor wants the distractions out of the way?
No single classroom arrangement, no matter how creative, will be the answer to every instructional challenge. So SMARTdesks® has responded with educational furniture engineered to allow your classroom to be whatever you need it to be.
When you choose SMARTdesks®, you're selecting an experienced veteran. In business for more than 20 years, SMARTdesks® has worked with school districts, colleges and universities across America, including:
Gulf Coast State College (Panama City, FL)
Columbia University
College of Staten Island - CUNY
Grand Prairie (TX) Independent School District
Kansas State University
Arizona State University
Duke University
We've worked on projects of every conceivable size, and addressed highly complex integration and design challenges. Our expertise could make the difference for helping you get a project done on time and on budget.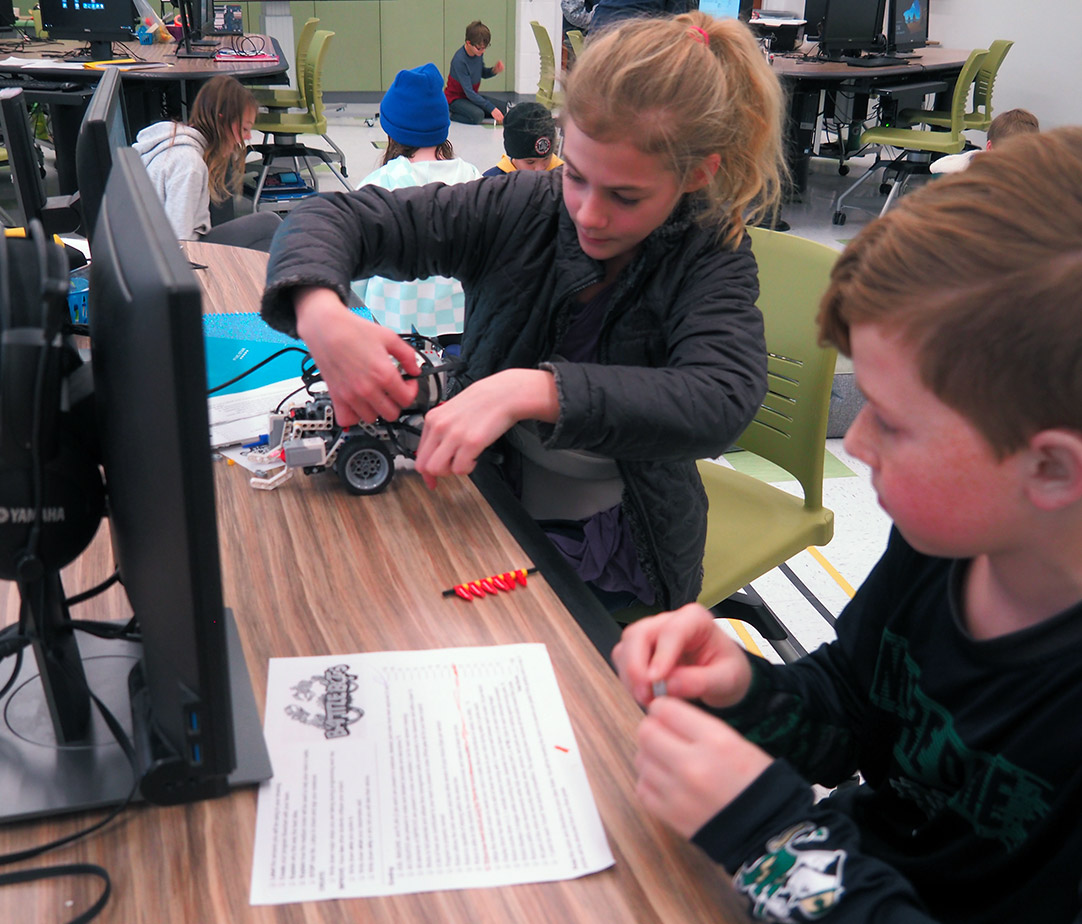 Educational Furniture Solutions
Today's colleges and universities - and even our K-12 schools - are doing much more than teaching the three R's. Modern educational institutions are offering highly technical courses of study requiring student access to an array of software. Multimedia integration in the classroom has become absolutely essential. And BYOD in our colleges and universities has been the norm for years now.
But as plenty of instructors can attest, sometimes computer access in the classroom is a blessing and a curse. Yes, sometimes you want your students to be able to use a computer, but sometimes, you need it out of the way so students can focus on conversation rather than a screen.
Moreover, many classes require different levels of in-class communications at different times. Sometimes instructors need to split their students up into small groups and then reassemble, sometime during the same class period.
Standard computer desks are out of the question, and tables and chairs won't cut it either. Which is why SMARTdesks® developed a range of innovative educational furniture: technology integration, maximum flexibility and instructional best practice, all in a single solution, refined through more than two decades of field testing and feedback from the top universities in America.
The Exchange is cutting-edge integration of computer technology for the active learning environment. Arrange these tables in a range of different patterns and layouts depending on the instructor's needs.
We designed the Quark to achieve optimal mobility, student positioning and computer integration. Sit or stand, work in fixed small group arrangements or move freely across a classroom, all while having continual on-demand computer access.
The Trapeza can allow your instructors to rearrange a classroom to meet their needs. Students can gather in a single group one day and huddle in small teams the next.
The Pi can allow your instructional space to become almost anything, from a conventional classroom layout to a small arc to foster group interactions.
All of these solutions and more can make use of our patented flipIT computer mounting technology. This innovative option gives your users on-demand computer access: flip open the desktop when the screen is needed, close it down when it's not.
Customized Education Furniture Solutions
We've found that nearly every educational institution, from K-12 school districts to top universities, have some unique need that an out-of-the-box solution just isn't built to address. So SMARTdesks®'s product lines are built for modification around your specific requirements. Our products come with an array of custom options, ranging from technical features to a wide selection of quality finishes. And we offer a range of accessories, including quality seating solutions, podiums, power & data components, task lighting and more. SMARTdesks can provide you with a full custom-built furniture solution around your unique requirements and budget needs.