Case Study: DC Child Support Center @ Washington, DC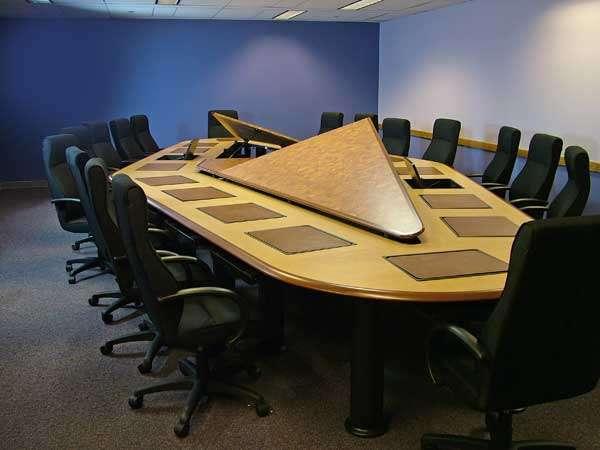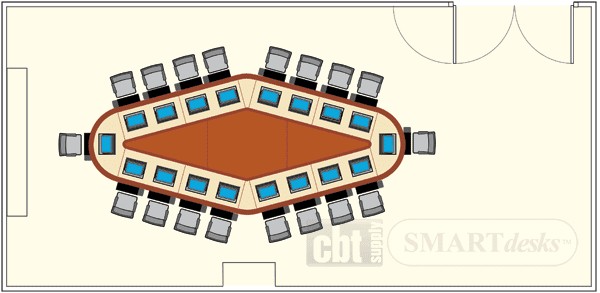 Shown with lids raised for access to wire management, the DC Child Support Center selected Piano™, not only for its ability to support 18 computer users, but also for its shape. Excellent for communication and group dynamics, the parties are seated in non-confrontational body language. On point, the presenter positions are empowered.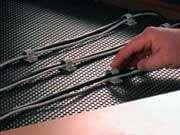 Push-mount wire clip system allows fast, neat installation. Bayonet snap-locks into chassis holes and can be released and reused. Perforated chassis provides complete, natural ventilation for installed components. Multi-level racks are hinged for easy access.
The flipIT® 18 works with 19" flat screen monitors with case width up to 17.5" wide.
DC Child Support's Piano Concerto is finished in Siren Maple HPL, Stained wood edge, Hanging Gardens of Babylon HPL lids edged in matching stained wood. Hexagonal center lid is fixed position with two articulating triangle shaped lids for wire management access. The fflipIT® 18 tops are finished in Cashmere Leather laminate.