Small Business & Startups

Small businesses and startups need flexibility. The office furniture they acquire must accommodate the needs of a rapidly evolving organization. SMARTdesks® is a leading provider of technology furniture, collaborative conference tables and multi use training desks. SMARTdesks® has developed innovative workplace solutions which adapt to your unique needs.
Custom Office Furniture
Employees at small businesses tend to wear many different hats. The office may need to adjust its configuration to address a new set of priorities. At times team members need to focus on a heads-down challenge; in other instances, they need to collaborate to find solutions.
SMARTdesks® is ready to deliver. Since 1997 SMARTdesks® has worked with companies of all sizes including corporations, government agencies and Fortune 500 companies. We've earned a great deal of expertise through involvement in projects of every conceivable size, which can help you complete a project on time and within budget.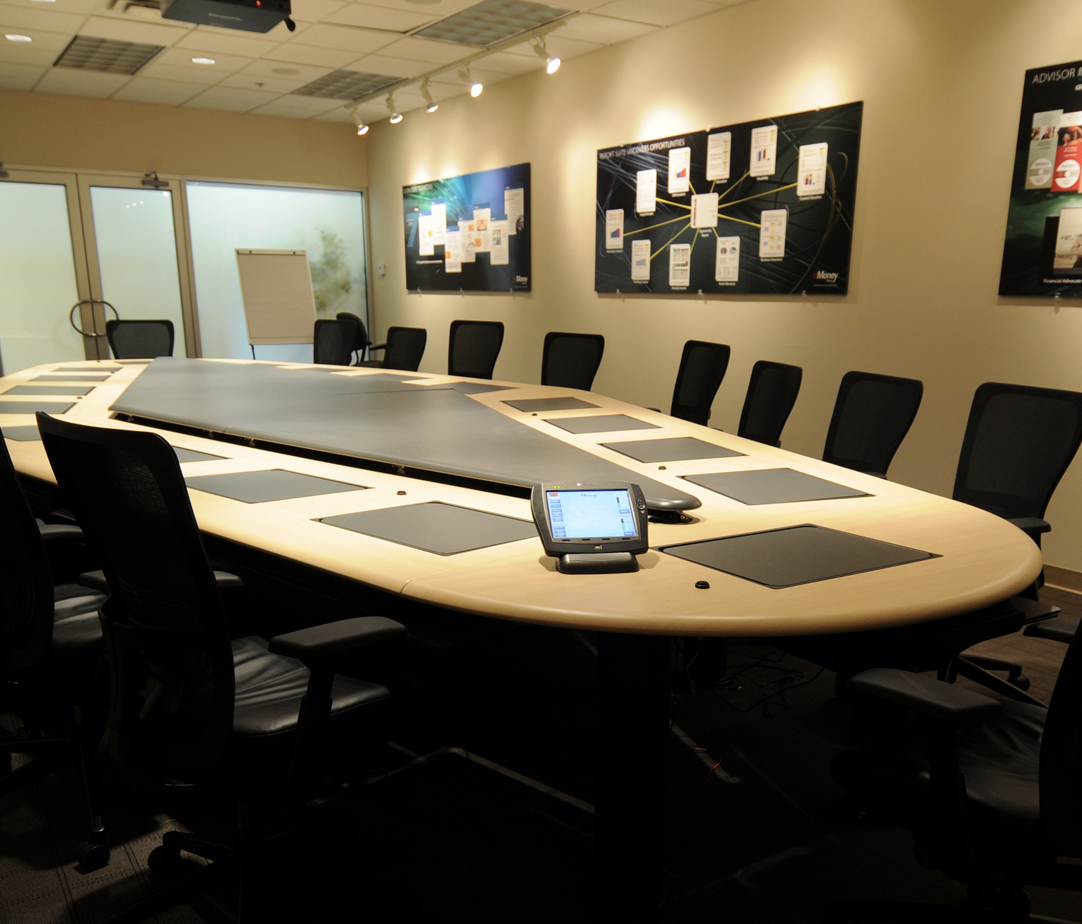 Custom Computer Desks
In order to remain nimble the modern small business must adapt to the latest technology for the workplace environment. Employees must focus on real-time problems and technical solutions. Team members might need a full collaboration suite of products to arrive at a solution.
Modern employees have expectations about their work-place.
Standard office desks simply will not fit the needs of a small business looking for such flexibility. SMARTdesks® has responded with a product line that combines exceptional versatility and high levels of computer integration. Our durable, innovative suite of computer desks, library furniture and education solutions can help your team achieve whole new levels of collaboration and flexibility.
The Nesta™ flip top table is built for easy mobility. With plenty of real estate on top for a laptop and other material, the built-in casters make it easy to move about your space as needed.
Our MAXiDESK™ adjustable height desk adapts to the individual user, not the other way around. Available in a range of sizes, this desk is adjustable to a number of heights and includes a number of modern technical features, such as integrated wire management and pop-up USB charging.
The JumpDesk offers the best of both sitting and standing arrangements. Stand as needed for comfort or collaboration, and take a seat as needed.
For small group collaboration where all team members need access to a shared display, the Vista80 is highly useful in open plan spaces, and can be modified for digital display sharing.
SMARTdesks® patented flipIT® computer desk mounting hardware allows each individual user to use a computer screen or hide it when not in use.
Customizable Office Furniture Solutions
SMARTdesks® has designed all of its products to be fully customizable unlike other out-of-the-box desks. Choose from an extensive range of custom options, technical features, and artistic finishes. SMARTdesks® offer a range of accessories, including quality seating solutions, power & data components, storage cabinets, portable partitions and privacy screens.
SMARTdesks® is a unique source for a complete furniture solution customized to fit your specific needs.