Early this year SMARTdesks revamped four classrooms at Union County College in Cranford, New Jersey. The project was a collaborative effort between the Design Team at SMARTdesks, the Union County IT department, and other college administrators. SMARTdesks generated layouts for the rooms within a week of receiving floor plans, and through GoTo meetings and live presentations jointly developed a vision for the classrooms.
SMARTdesks' challenge was to turn this type of old-fashioned classroom, previously furnished with fixed desk chairs, into an ADA compliant, collaborative classroom with multi-use FlipIT desks. (The blocks in front of the white board are the new floor, pre-measured and ready for installation).
The Starting Point . . .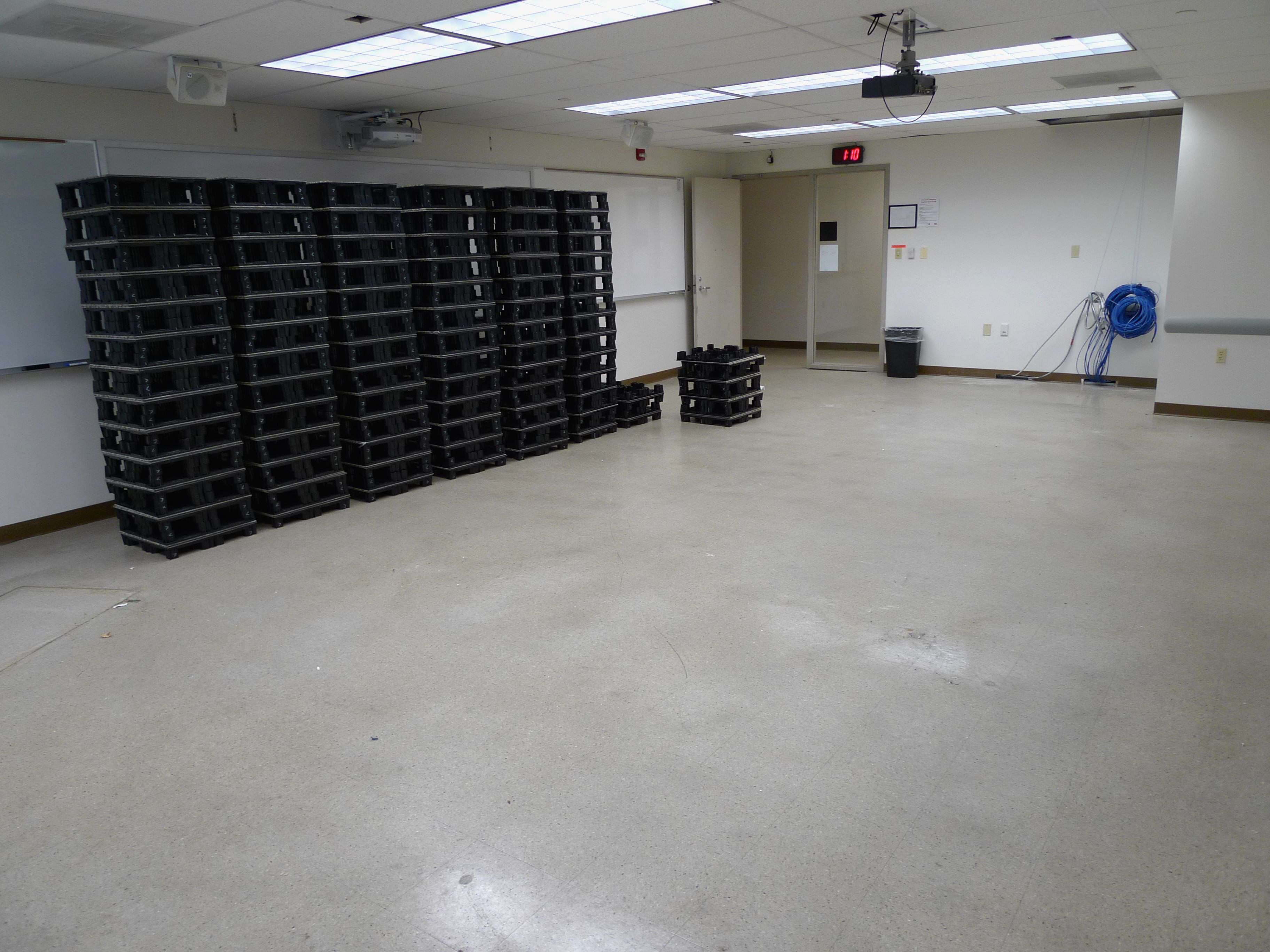 The Final Product . . .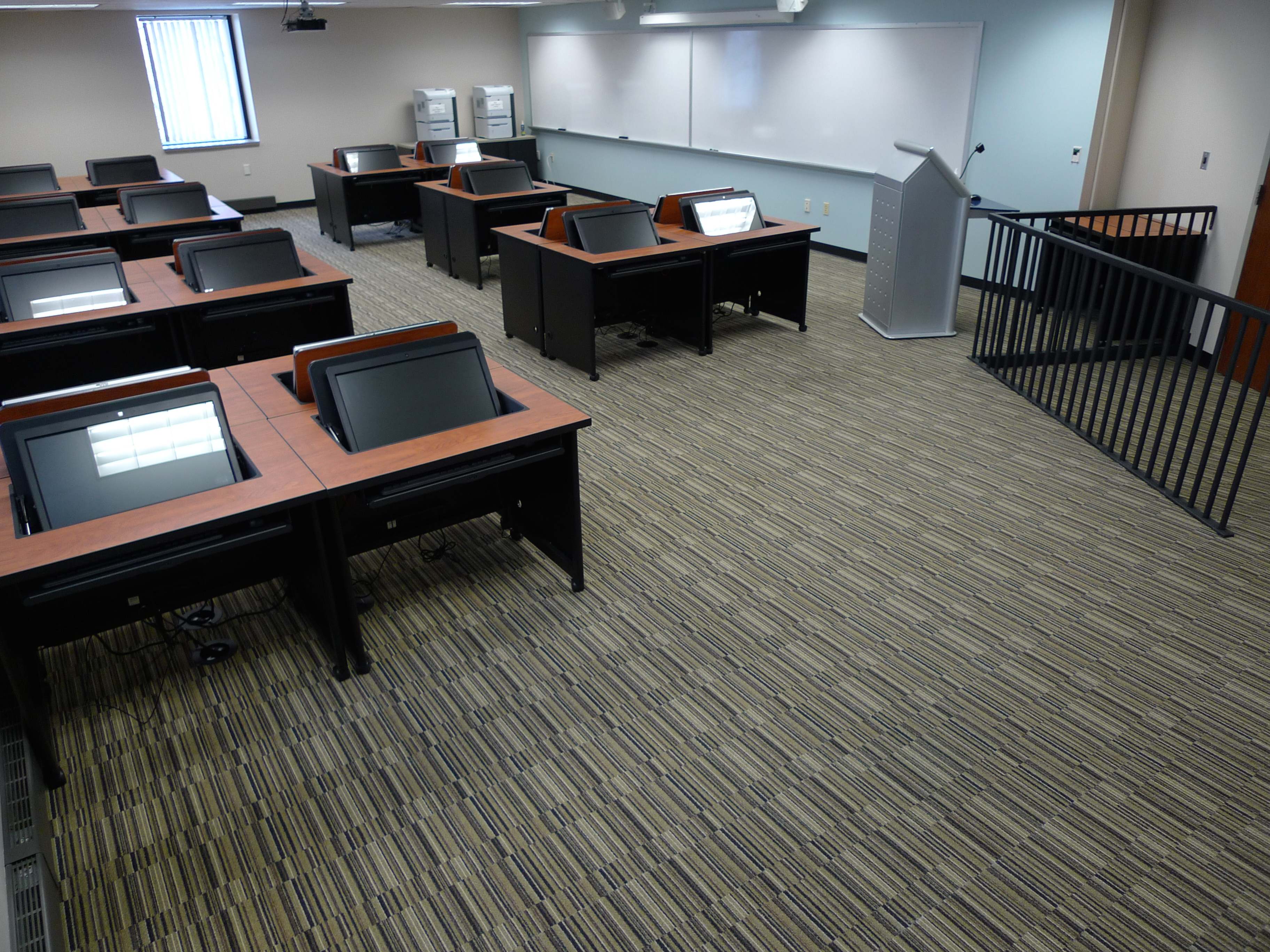 In four days, SMARTdesks finished the makeover. To begin, installers covered linoleum floors and old carpets with the Floor + Furniture Integrated Technology (FFIT) carpet flooring, which distributed power to 15 duplex outlets and each of the moveable computer workstations. The FFIT can be rearranged according to the desk layouts.
A new power system . . .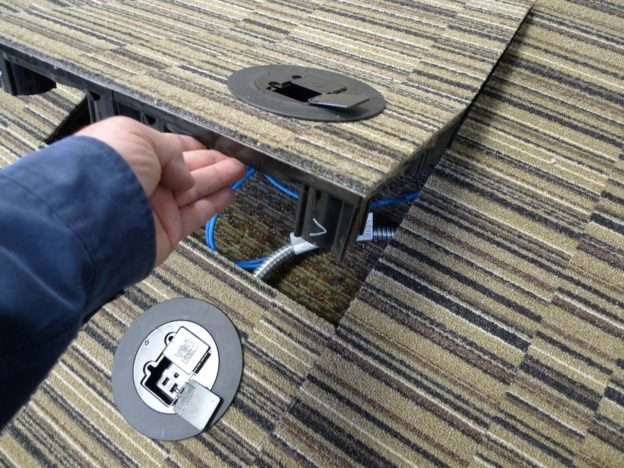 This new floor was designed with fire code regulations and ADA compliance in mind. A ramp leads into the classroom for wheelchair accessibility.
ADA Compliance . . .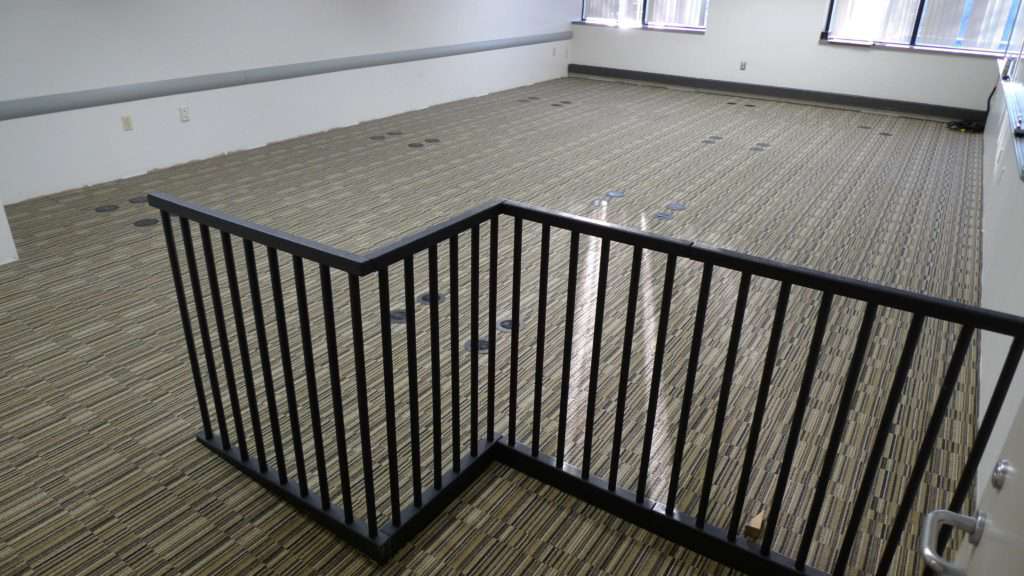 The furniture itself had to accommodate a minimum of 24 students, and is built on locking casters that enable mobility. They can be arranged back-to-back (shown here), around the perimeter of the room, or in rows, depending on the professor's needs.
Top of the line desks . . .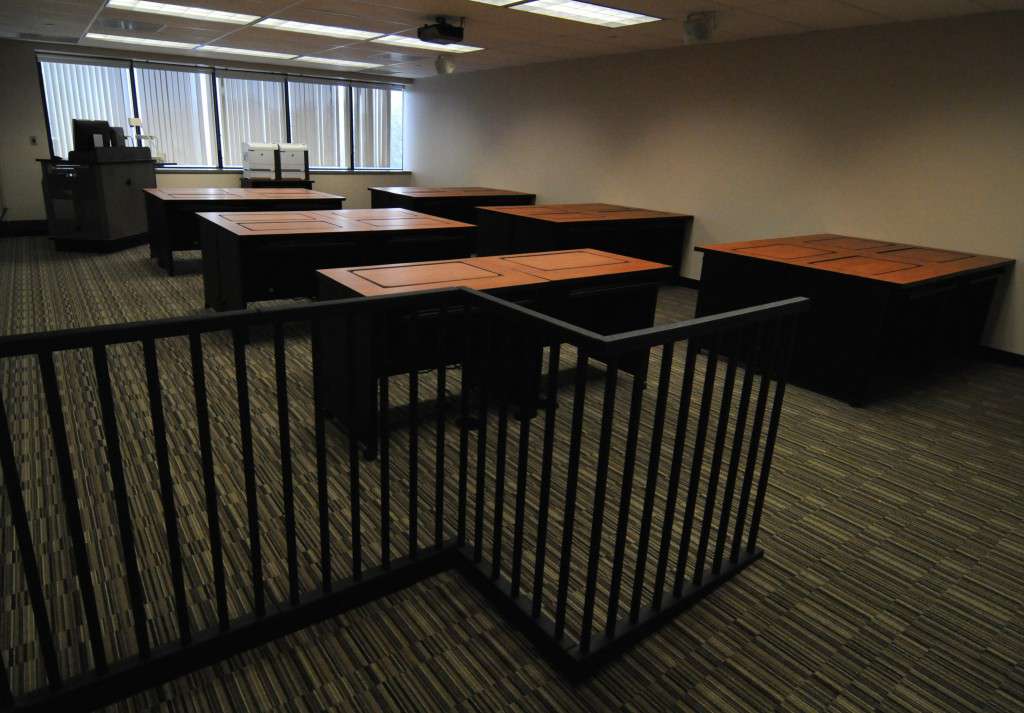 These desks feature the FlipIt, which allows for both computer and traditional pen and paper desktop uses. They will be used for library and classroom work, conducted in teams or independently. As Michele McHenry, director of design at SMARTdesks said, "This answers the need for adaptive teaching and learning styles."
In your opinion…What does your ideal classroom look like?