According to the Oxford English Dictionary, the first use of the word "office" in the sense that we principally use it — "A room, set of rooms, or building used as a place of business for non-manual work; a room or department for clerical or administrative work" — first appeared in Geoffrey Chaucer's The Canterbury Tales around the turn of the fifteenth century.
We'll stick to the twentieth and twenty first centuries here, but first…
…The Middle Ages: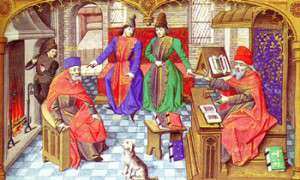 Tapestries, parchment, and hand-carved furniture define this "chancery," what offices were called in the Middle Ages. At chanceries, which were principally government offices, official documents were drawn up by "chancellors."
…Zooming ahead into the 1960s and the cubicle: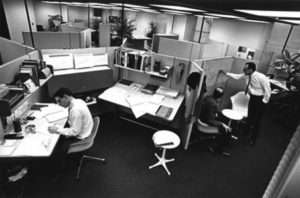 In the 1960s, the cubicle came to define the twentieth century office. By 1974, cubicles accounted for 20% of expenditure in new office building. In 1980, half of new office furniture purchased was placed in cubicles. And according to Steelcase, now nearly 70% of office work takes place in the dreaded box. Data and statistics come from The New Atlantis, which has an excellent article called "The Moral Life of Cubicles," found here.
…2014 offers just a few changes, including: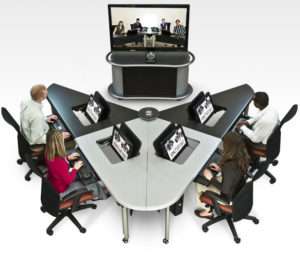 In today's virtual world, office interactions need not take place even in the same room, let alone a cubicle. Teleconferencing has made long-distance collaboration easy, and team members can speak with and see each other with the help of monitor and computer stands, as well as collaborative furniture. For more information on SMARTdesks' Exchange, pictured above, click here.
…or this: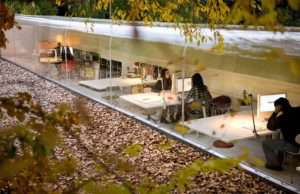 This glass-enclosed office was designed by the Spanish architecture firm Selgas Cano, and certainly has an abundance of natural light.
…or even this: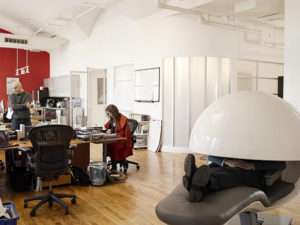 At Google, these strange energy pods (~$8,000) keep employees well-rested and alert.
For an interesting piece on the invention of the office, computer equipment, computer stands, laptop furniture, and other office furniture, check out this BBC piece. For a look at the evolution of the collaborative office, check out this mindjet blog post. And for a brief history of the American office building (with pictures like the one below), click here.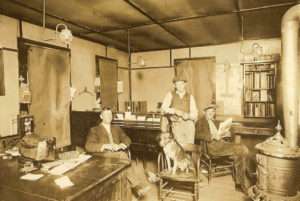 In your opinion…How do you use computer stands and today's technology infrastructure to help you get your work done?